My favorite social activity came about thanks to my son… I have an adult son with Asperger Syndrome, and since the age of 12 he has been obsessed with games. In an effort to bond with him at that age, I decided to learn how to play some of the games he enjoys. My choice was between video games, or geeky strategy-style games, and I chose the latter (video games are just not my thing).
So now I hold game-night dinners at my house once a month or so. I'm still not terribly good at the games; I don't have that Spock-like logical brain that my son has, plus I'm too anti-conflict to play anything even remotely resembling an effective strategy, hahaha! We still have a lot of fun, and it indulges my need to play hostess. If I had to choose, I would say my favorite game is Dominion, a deckbuilding game.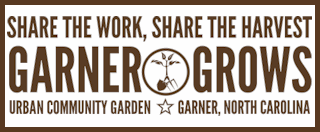 This year I decided to join my local Community Garden, Garner Grows, and this has been another great social activity. This one actually gets me out of the house, and even forces me to face the dreaded outdoors! My EDS causes fairly severe temperature intolerance, and summers get very hot and humid here in North Carolina! I'm enjoying the garden activities now that it's still spring and the weather is cool, but I'm not sure I will be able to tough it out come summer. Thankfully, I am still able to contribute to the garden by maintaining their website. It's my first foray into web design for almost 20 years, so it has been a learning experience, and I am really enjoying it!